We have a new tower above Caton's Landfill on the top of Naches Ridge looking both into the mid-Wenas area, up to the "Y" of Hwy 410/12, Upper Tieton, and Naches Heights, a great spot! We already cover the Naches/Gleed Valley with both our Wireless, Cable, and Fiber to the home system.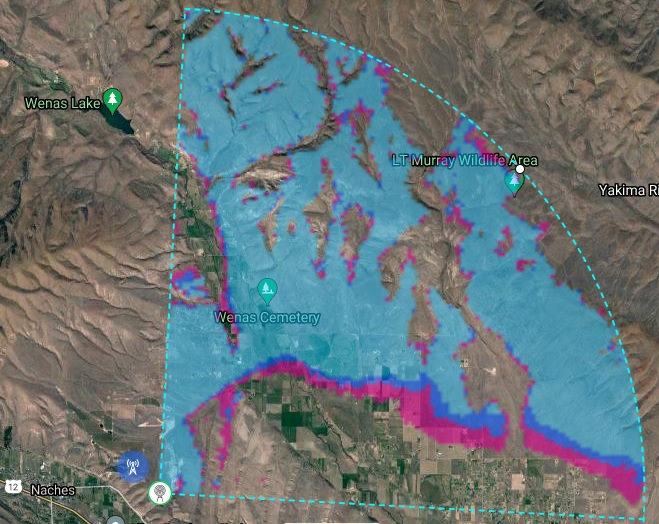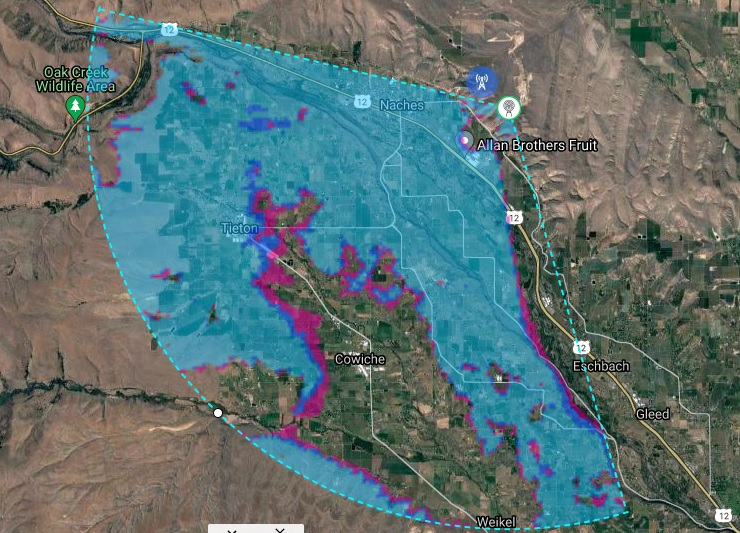 The second tower we have added is the Pomona Tower. It covers Pomona (East Selah) to the Training Center, West through most of Selah, and Northwest up the Wenas Valley.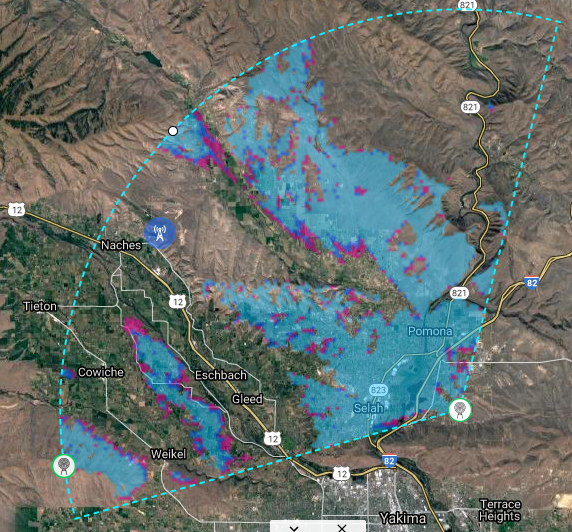 Give us a call at (509) 853-0858 M-F 8am-5pm, we'll look at your house or business and tell you specifically what kind of High-Speed Internet we can provide you!