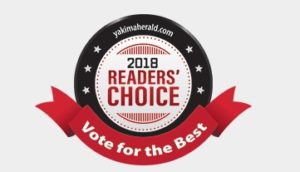 The Yakima Herald Readers Choice survey is out, about 100 things you can vote on. Of course we're interested in two of them:



And of course way down at Question 92 the most important one:



We appreciate the support of our customers and would like to see a local company win this award since we started the Internet in Yakima 24 years ago!
Here is the link to vote! http://www.yakimaherald.com/vote
Thanks!!!